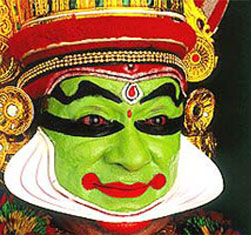 Kerala with Costal Karnataka & Goa
Duration:
17 Nights / 18 Days
Destinations Covered:
Thiruvananthapuram-Poovar-Kovalam-Alleppey-Kumarakom-Cochin-Thrissur-Guruvayoor -Kozhikode-Mangalore-Udupi -Murudeshwar-Gokarna-Karwar -Goa
Days

Tour Program

Day 01

Arrive Thiruvananthapuram & Half day City Tour

On arrival at Thiruvananthapuram airport our representative having a placard displaying your name will meet you to pick you up and transfer to hotel. This afternoon take a half day city tour of Trivandrum. The Padmanabha Swamy Temple, dedicated to Lord Vishnu known for its mural paintings and stone carvings is among the 108 sacred Vishnu temples in India. Located near the Sree Padmanabha Swamy Temple is Kuthiramalika (Puthenmalika) Palace Museum. This rare specimen of workmanship in the traditional Travancore style of architecture has exquisite wood carvings. The palace museum displays paintings and various priceless collections of the royal family. Another important place to visit is the Napier Museum, built in the 19th century, the Indo - saracenic structure boasts a "natural" air conditioning system and houses a rare collection of archaeological and historic artifacts, bronze idols, ancient ornaments, a temple chariot and ivory carvings. Located near the Napier Museum is the Sree Chithra Art Gallery, this art gallery displays select paintings of Raja Ravi Varma, Svetlova and Nicholas Roerich and exquisite works from the Rajput, Mughal and Tanjore schools of art in India. The collection also includes paintings from China, Japan, Tibet and Bali. You can also visit Shankhumugham Beach: Just 8 km from the city, this is a favourite haunt of sunset watchers. Overnight at hotel in Thiruvananthapuram.

Day 02

Thiruvananthapuram to Kovalam (48 Km, Travel time 1 hrs)

This Morning after breakfast you will be transferred to Kovalam and check in at hotel The Leela Kempinski Kovalam. Kovalam is known as the 'Paradise of the South'. The beauty and serenity of Kovalam with excellent accommodations, ayurvedic massage parlors, yoga centres and water sport facilities attract thousand of tourist from all over the world. The crescent-shaped beaches of Kovalam can be divided in three parts. The southern most and the most popular beach is the Lighthouse Beach. Further south on the beach you can have a spectacular view of the Vizhinzam mosque. The middle beach is called Hawah. Each morning this beach acts as a base for the local fisherman. The northern most beach, Samudra, is least affected of all by the changing times. It is dotted with few rudimentary wooden fishing vessels. The day at free at your leisure. Overnight stay at hotel The Leela Kempinski Kovalam.

Day 03

Kovalam Beach Tour

This morning after breakfast indulge yourself in the beauty of the tiny beach. You can go for swimming and bathing at kovalam, it will be an exhilarating experience and if you go for snorkeling, you can get wonderful views of underwater coral reefs. Surfing is another water sport which you can enjoy in Kovalam. When you are in Kovalam do not forget to take an Ayouvedic Massage to refresh your body and soul. Overnight at hotel The Leela Kempinski Kovalam.

Day 04

Kovalam to Alleppey (175 Km, Travel time 4 hrs)

This morning after breakfast transfer to Alleppey popularly referred to as 'Venice of the East' and check-in to the traditional houseboat for Back water Cruise, which will be a unique experience in your life. No tourist can go away from Alappuzha without taking a cruise along the backwaters in a traditional houseboat. The houseboats complete with a well furnished bedrooms, a kitchen and a bathroom. There are drivers and a cook on board. On the houseboat you can observe the everyday life of locals, pick up toddy (a mild alcoholic drink made from coconut sap), dig into grilled prawns and indulge in bird watching. Enjoy dinner on board and overnight in the houseboat.

Day 05

Alleppy to Kumarakom (65 Km, Travel time 2 hrs)

This morning after breakfast check-out from the houseboat and drive to Kumarakom located on the Southern coast of India enjoys a well-balanced tropical climate. Kumarakom is one of the 10 best preferred destinations in India for tourism. The village comprises of cluster of small islands on the famous lake called Vembanad Lake. Kumarakom is an enchanting backwater destination to visit After check in at hotel visit Kumarakom Bird Sanctuary, the best time for this is between November and March, when a range of migratory birds from Siberia make it their winter home. Some of the species include the Snake bird Little Cormorant, Crow Pleasant, White-branded water Hen and Tree pie. Occasionally you can catch the native kingfishers setting the waters ablaze in a psychedelic flash of colours. The night herons, the Golden-backed woodpeckers are added delights. At the fourteen-acre bird sanctuary one can glimpse many a rare bird some of which, sadly, may not be around forever. Evening enjoy the sun set cruise thereafter return to hotel for overnight.

Day 06

Kumarakom to Cochin & Half day City Tour of Kochi
(70 Km, Travel time 1 Hrs 30 Minutes)

Today wake up early in the morning for the grandest show on earth. The sun breaks with a smile and stretches its arm across the river to wish you good morning. After breakfast transfer to Cochin. This afternoon take a half day city tour of Kochi. Your sightseeing will include Fort Kochi beach, Jewish Synagogue, Mattancherry Palace or 'Dutch Palace' & the Chinese Fishing Nets. The Chinese fishing nets found here are the only ones of its kind in India. Dutch Palace: The Dutch Palace was originally built by the Portugese. Later, in 17th century, the Dutch modified it and presented to the Raja (King) of Kochi. Coronation of many Kings of Kochi was held here. The place has a fine collection of mural paintings depicting the scenes from the Hindu epics Mahabharatha and Ramayana. Fort Kochi beach: A stroll along the beach, particularly at sunset with the Chinese fishing nets and sailing ships in the background, is a fine experience. Many European style bungalows can be seen along the shoreline. Jewish Synagogue: The synagogue, magnificently decorated by Chinese tiles and Belgian chandeliers, was built in 1568. Giant scrolls of the Old Testament can be found here. It is located near the Dutch Palace. In the evening enthrall yourself with a special presentation of the colorfully costumed Kathakali Dance Drama at a local theatre; thereafter return to hotel for overnight stay.

Day 07

Cochin to Thrissur (67 Km, Travel Time 1Hr 30 Minutes)

This morning after breakfast you will be transferred to Thrissur. Thrissur or Trichur is referred to as the cultural capital of Kerala and has a rich historical & traditional heritage. After check in at hotel visit Vadakkumnathan Temple. This temple is a classic example of the Kerala style of architecture. The temple contains the sacred shrines of Paramashiva, Parvathy, Sankaranarayana, Ganapathy, Sri Rama and Sri Krishna. The central shrines and Koothambalam exhibit exquisite vignettes carved in wood. By afternoon proceed to Peechi-Vazhani wild life sanctuary around 23 km from Thrissur. With over 50 species of orchids and medicinal plants, the sanctuary is a treasure trove of rare flora and fauna. Here you can enjoy boating and catch a glimpse of the tigers, leopards, wild dogs, sambar, spotted and barking deer. By evening return to hotel. Stay overnight at Thrissur.

Day 08

Thrissur to Guruvayoor (32 km Travel time 30 minutes)

This morning after breakfast you will be transferred to Guruvayoor. Guruvayoor is an important pilgrimage site famous for Sree Krishna Swamy Temple. The temple dates back to 16th century and is dedicated to Lord Krishana. Located about half a Kilometer from Guruvayoor, is Mammiyoor Temple dedicated to Lord Shiva. It is not only a visiting place for the devotees, but also a temple worth visiting by ordinary visitors. Later this afternoon visit Chavakkad Beach. The beauty of the beach and its mesmerizing atmosphere is an experience you should not miss. The virgin waters will entice you to come again. Further visit Punnathur Kotah, an utterly captivating place indeed is a lovely elephant sanctuary attached to the Sree Krishna Temple. The open green area is the home of around 55 temple elephants. By evening return to hotel. Overnight at hotel in Guruvayoor.

Day 09

Guruvayoor to Kozhikode (100 Km, Travel time 2 hrs 30 minutes)

This morning after breakfast you will be transferred to Kohzikode formely known as Calicut. Vasco Da Gama landed here in AD 1498 and was the first to discover the trade route to India. Although a busy commercial town today, there is a lot to visit in Kozhikode. The tranquil beaches, hills, backwater, wildlife sanctuaries and the places of worship. After check in at hotel visit Kappad Beach 16 km from Kozhikode is the place where Vasco Da Gama landed on May 27, AD 1498. There a temple on the beach dated back to 13th century. Also visit the Pazhassiraja Musuem and Art Gallery and the Kozhikode Beach. Kozhikode Beach has many attractions and it is the perfect place to watch the sun set. Return back to hotel. Stay overnight at hotel in Kozhikode.

Day 10

Kozhikode to Mangalore (243 Km, Travel time 5 hrs)

This morning after breakfast you will be transferred to Mangalore a convenient and pleasant stop between Kerala & Goa. After check in at hotel take a half day city tour of Mangalore. Main attractions of the city are Sultan Battery, Kadri Manjunatha Temple, St Aloysius College Chapel, Kadri Hill Park, Pilikula Park & the Mangalore beach. In the evening visit the Ullal beach just 8 km from the Mangalore city and enjoy sun set. Stay overnight at hotel in Mangalore.

Day 11

Mangalore to Udupi (60 Km, Travel time 2 hrs)

This morning after breakfast you will be transferred to the pilgrimage town of Udupi. En route visit Shenoy's museum at Manipal and St. Marry's Island-Malpe. St. Mary's isles are group of islands accessible by ferry from Malpe. It is noted for its famous basalt rocks, which have crystallized into columns and split into hexagonal mosaic. Perhaps, this is the only spot in India where basaltic rocks show up such peculiar formations. On arrival at Udupi check in at hotel. In the evening visit the famous Udupi Srikrishana Temple. Do not forget to have a dinner in an Udupi restaurant that are popular all over India and have found its way into other countries also. Overnight at hotel in Udupi.

Day 12

Udupi to Murudeshwar (105 Km, Travel time 3 hrs)

This morning after breakfast visit the Kaup situated 12 km from Udupi. Kaup has a lovely beach, a ruined fort and an old 10 ft high light house. Thereafter proceed to Murudeshwar a unique beach with a dash of religious flavour. En route you will visit Marawanthe beach set against the backdrop of the Kodachari hills and the Kollur Mookambika Temple. After check in at hotel visit the famous Shiva Temple and the tallest Shiva statue in India. Murudeshwar will help you to rediscover your love of solitude. In the evening visit the Sunset at view point. Set your self at a vantage point on a hillock and watch the relentless waves crash against the rock. Murudeshwar will woo you with its beaches and its Shiva temple. Overnight ay hotel in murudeshwar.

Day 13

Murudeshwar to Gokarna (45 Km, Travel time 1 hr)

This morning after breakfast you will be transferred to Gokarna famous for its beautiful virgin beaches and breathtaking landscapes. The drive to Gokarna is a panoramic with the mountains and rocks, Western Ghats on one side and the Arabian Sea on the other. On arrival check in at hotel. This afternoon you will visit the Mahabaleshwara Temple, the main attraction of Gokarna and the Om beach, one of Gokarna's five famed beaches. Om beach, takes the shape of an "Om' a spiritual symbol. A 20 minute boat ride from Om will also fetch you up at a number of other beaches. Some bear romantic names (Half-moon Beach, Paradise Beach), Kudle and Gokarna beach. Most are isolated and at some, you won't see a single soul at all. Enjoy the day exploring these virgin beaches and return to hotel to stay overnight. Overnight at hotel in Gokarna.

Day 14

Gokarna to Karwar (60 Km, Travel time 1 hr 30 minutes)

This morning after breakfast you will be transferred to Karwar. Karwar with gentle waves, miles of golden sand, a tranquil ambiance and acres of emerald foliage makes it a perfect holiday destination. The captivating landscape is ringed with rugged hill ranges, thick woods and mysteriously deep valleys. This afternoon visit the Karwar beach and Devbagh beach. Devbagh an island located off karwar offers a mesmerizing experience for all beach lovers. At Devbagh there are lot of options for boating, fishing, kayaking, pedaling, a swing on the lake etc. or cruise to the Tilmati Beach-with its unique stretch of black sand, dolphin watching, bird watching, river cruises, rock climbing, visit to ship wreck and much more. Overnight at hotel in Karwar.

Day 15

Karwar to Goa (100 Km, Travel time 3 hrs)

This morning after breakfast you will be transferred to Goa. Rest of the day is at your leisure. Overnight at hotel in Goa.

Day 16

Goa City Tour

This morning after breakfast This morning after breakfast explore the fascinating beaches of Goa. The coastline of Goa starts from Arambol and extend up to Fort Aguada making it a 30 km stretch of beautiful beaches. Following are the famous beaches in noth Goa: The Arambol Beach (Harmal Beach), Anjuna beach, Baga beach, Calangute beach, Dona Paula beach, Miramar beach, Sinquerim beach, Bambolim and Vagator beach. Anjuna beach is the highest visited beach in Goa. The beach is known for its Wednesday Flea Market. It is also famous for the beach sports, parties, and shacks. Candolim beach is closer to the famous Fort Aguada. The beauty of the beach is increased by the view of fort on one side and sea on other side. The twin beach of Candolim beach & Sinquerim is known for its sheer beauty. In the evening enjoy Boat cruise on river Mandovi and If it is a full moon light and you are looking for Goa's famous beach parties Club Clubana is the right place for you in north Goa. Overnight at hotel in Goa.

Day 17

Goa Free Day

Today is the free day in Goa to enjoy by your own. Stroll down the beach with cool air on your face or just bask in the sun and enjoy feni. Overnight at hotel in Goa.

Day 18

Transfer to Goa Airport

This Morning after breakfast you will be transferred to Goa airport to take your onward flight.
Your Tour Includes:
16 Nights accommodation in hotels on twin sharing basis.

01 Night accommodation in traditional houseboat with all meals.

Daily buffet breakfast.

All arrival, departure, sightseeing's as per above itinerary by air conditioned car with English speaking driver. (Including fuel, parking, road tax, toll tax, state taxes, vehicles insurance and driver's expenses.)

Kathakali dance show tickets.

Boat ride in river Mandovi Goa.

All applicable hotel & transport taxes.

Government services tax of 21.58%.
Your Tour Does Not Includes:
Any meals other than those specified.

Expenses of personal nature such as tips, telephone calls, laundry, liquor etc.

Entrance fees during sightseeing.

Any other item not specified.

International airfare.
Terms & conditions:
The hotels and services mentioned in the itinerary are subject to confirmation.

The rates give below may change in case of change in hotels, transport rates or Government taxes.
City

No. of Nights

Luxury Hotels

Thiruvananthapuram

1

Hotel Muthoot Plaza

Kovalam

2

The Travancore Heritage

Alleppey

1

AC Houseboast

Kumarakom

1

Golden Water Resort

Cochin

1

Hotel Gokulam Park Inn

Thrissur

1

Kadappuram Beach Resorts

Guruvayoor

1

Guruvayur Resort

Kozhikode

1

Fortune Hotel Calicut

Mangalore

1

Hotel Poonja International

Udupi (Malpe)

1

Hotel Paradise Isle Beach Resort

Murudeshwar

1

RNS Residency

Gokarna

1

Hotel Om Beach Resort

Karwar

1

Hotel Majali Resort

Goa

3

Hotel Orchid Galaxy Beach Resort

Price of the Tour Valid from 1st April 2009 to 30th September 2009

Price Per Person on twin Sharing
US$ 1545
Price for a single Person Traveling Alone
US$ 2890